Contact us with questions to get a quote.

The small footprint and easy installation will have you generating revenue 1 week from shipment.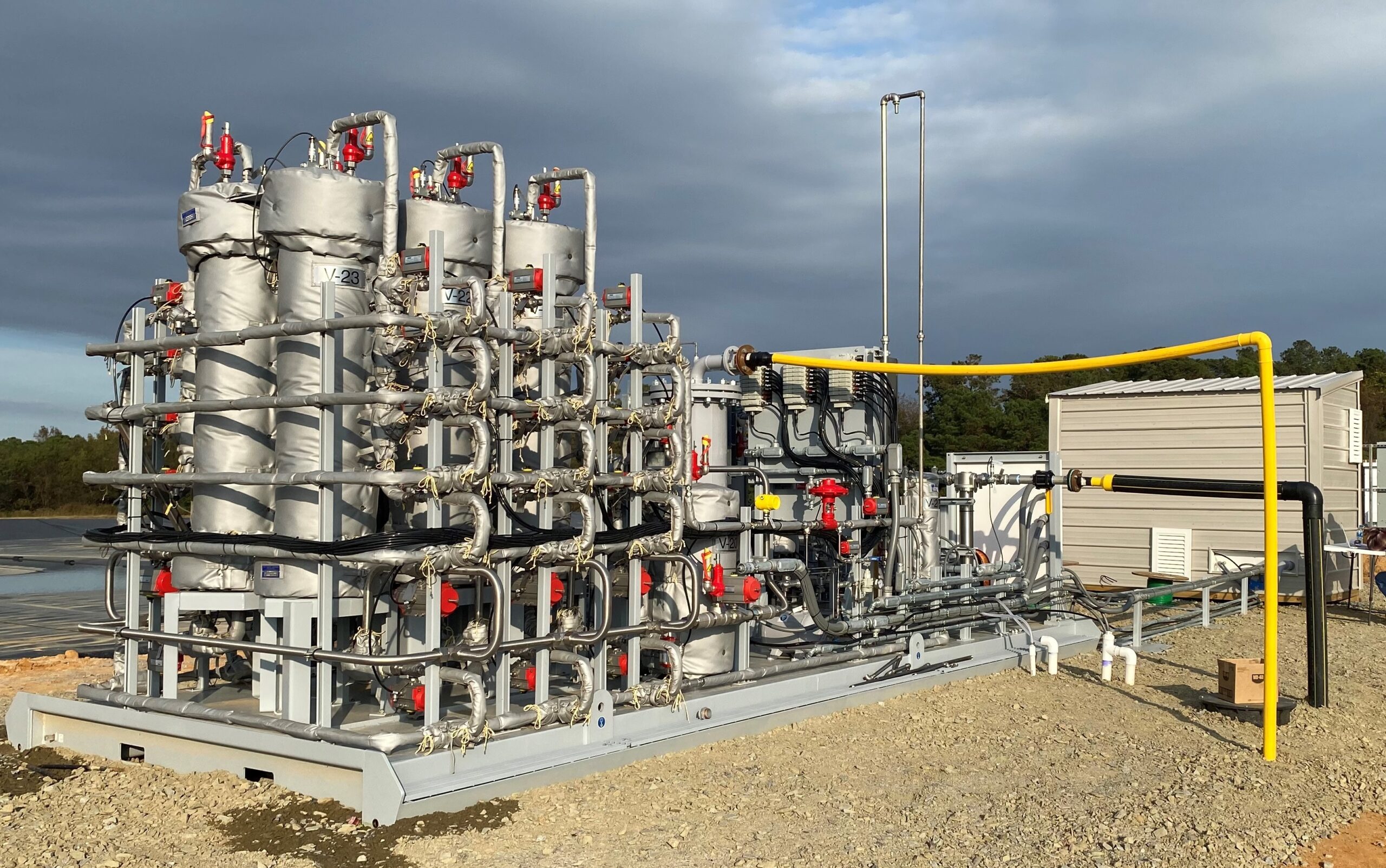 Introducing the first-of-its-kind upgrading system for small digesters from Guild Associates, Inc.


No concrete pads, just a gravel surface.
Gas connections only for digester feed, product gas, and tail gas.
Install-to-revenue less than 1 week.
Short equipment lead time.
Remotely monitored and controlled.
Capable of LNG specifications.
No on-site monitoring or replacement of media during the equipment lifetime.
To contact Guild Associates, use the contact form below, or alternatively use the links on the right to open a blank email in your email client.  We welcome all inquiries, including questions about our products, inquiries about our technologies, business development opportunities and/or collaboration opportunities, and press inquiries.